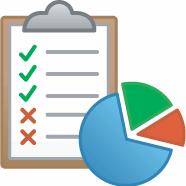 Zadling will provide you with a free website consultation.
Simply submit your e-mail and website and we'll perform a completely free analysis of your website.
We'll provide feedback on your website's overall design and navigability with free recommendations. We'll research how visible your website is on search engines such as Google, Yahoo, and Bing. We will then outline a plan to increase your website's visibility on these search engines and recommend services that should be implemented to achieve this goal.
Recommendations would include website design and navigation changes, changes for search engine optimization (SEO), how to utilize Google Analytics, how to utilize social media, and how a Google AdWords advertising campaign will dramatically increase your website's traffic.
Please fill out the form below and we'll contact you with our recommendations shortly: