3,000 businesses set up Google Apps each day. Here's why.
Eliminates spam emails - saves time and aggravation.
Increases productivity - workers can collaborate in real time - that's more time they can spend on other projects that

increase your bottom line

.
Access your email, documents, calendars, and contacts from anywhere.
Syncs with your iPhone, Blackberry, or Android phone.
Why Zadling?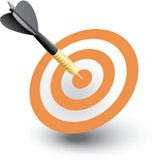 » We specialists and experts in Google Apps setups to solve your business's messaging, collaboration, and computing needs. Google Apps will significantly increase your company's productivity and efficiency while dramatically reducing IT costs.
» If you have already set up Google Apps, we can help you get the most out of it through our consulting and support services.
» We are a one-stop shop for all of your website's needs. We specialize in website design, hosting, optimization, and marketing.
» We can help you develop a strong online presence for your business with a professional looking website.
» We will optimize your website for search engines to increase your visibility on Google, Yahoo, and Bing.
» We will provide your website with a free consultation.
» We will develop and track an online marketing program so you can reach more customers and maximize your return on investment.
» You will have a one-on-one relationship with a professional with expertise in website design, hosting, search engine optimization, and online marketing. You will never have to deal with outsourced tech support or have to deal with multiple parties if your website ever has an issue.

Posted by
Zachary Zawarski
in
Web Development Tips
on July 6th, 2013 |
Comment »
I've spent some time trying to clean up my Google Analytics account by deleting properties and profiles that are no longer active. Finding a way to delete Google Analytics properties and profiles that you own requires some digging to find the link. There's not an easily-visible delete button in your Google Analytics account.
In a nutshell, you log into Google Analytics, click Admin, click the Property that you want to delete, click Account Settings and look for the "Delete this account" link at the bottom of the page.  If you want to delete a specific Profile rather than a whole Property, then you would continue to click to that Profile and then to to Profile Settings where you file find the "Delete this profile" link.
Deleting accounts you own is easy, but so far I haven't been able to find a way to delete accounts from my Analytics that people have shared with me. I find it hard to believe that you can't remove yourself from an account someone has shared with you short of asking for them to remove your access. However, after doing some research, it does seem that there currently is not a way to delete a Google Analytics account that someone has shared with you. See this support thread.
However, there is user who stated that there is a script to fix this problem, which is located at the bottom of the support thread, but I wasn't courageous enough to attempt it on my own since I'm a little skeptical that it could possibly be a malicious script and don't want to mess with that.
Here is an excellent video tutorial on how to delete a Google Analytics property that you own: